by Bridget Locke, Director of Strategic Communications, July 2019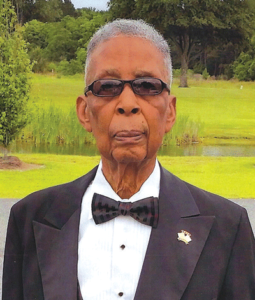 You can see it in her eyes when she talks about him: Yvette Richards was, is, and always will be a daddy's girl. Although her faith assures her that her father's recent death at age 89 won't separate them forever, it is hard for her to imagine life today without the daily conversations they shared.
"We had strategy sessions every evening," Yvette said, grinning through tears. It is, understandably, bittersweet to reflect on his life in hindsight.
Still, Yvette noticeably beams when recounting his commitment to family, education and community, and his (literal) leaps of faith. Retired Chief Warrant Officer 4 David Forest Richards, Jr., a 1975 Park graduate, was a walking demonstration of service, commitment and historic feats.
"I can do that"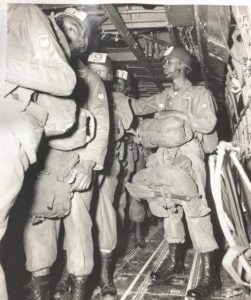 Chief Richards, a Sedalia, Mo. native, joined the U.S. Army in 1946 at age 17 and served in World War II. After a brief career as an apprentice mortician, he returned to the Army in 1954, completed airborne training at Fort Benning, Ga. and attended rigger school at Fort Lee, Va. "Daddy witnessed a jump once and said, 'I can do that,'" Yvette shared. "He wanted to try it. Fortunately, he received the support of his superiors. That wasn't always the case for young black soldiers in those days."
He served ten years with the 612th Quartermaster Aerial Supply Company, and then transferred to the Artic Test Center in Fort Greely, Alaska, where he tested airdrop equipment. He was then sent to the U.S. Army Natick Soldier Research, Development and Engineering Center in Massachusetts, where he helped develop expendable parachutes for the Vietnam War.
Throughout his military career, Chief Richards received numerous awards and decorations, including the Silver Star; Bronze Star; Purple Heart; the Distinguished Order of Saint Martin; and honors from the 555th Parachute Infantry Association, Inc. "Triple Nickels." He was also recognized by the Georgia Legislative Black Caucus for his exemplary military service and, in November 2018, was one of 17 veterans inducted into the Georgia Military Veterans Hall of Fame.
His military career also made history. Upon retirement in 1983, Chief Richards was the first African American inducted into the Parachute Rigger Warrant Officer's Hall of Fame in Fort Lee, Va., Quartermaster Corps, U.S. Army, with over 1,200 airborne jumps logged and over 11,000 parachute operations worldwide without incident as a Master Parachutist.
Think—and live—globally, act locally
As a military family, the Richards crew moved around often.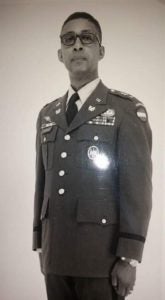 "Alaska, Massachusetts, Germany …" recalled Yvette. "Every three years, we were in a new place."
While constantly uprooting would be taxing for many families, Yvette regards her childhood as surprisingly stable and content—due in large part to her parents' efforts.
"They gave us stability," she said. "My brother, sisters and I were involved in regular youth activities because Mommy and Daddy encouraged us to join the Army Youth Association. He coached sports and Mommy coached cheerleading. While we were stationed in Germany, Daddy became the Commissioner of the Manheim Youth Department and helped lead the way for athletic activities and personal development programs to be developed for young people in Germany. He instilled in us the importance of service to the community because he modeled it for us."
Chief Richards' post-military career and community service was also a reflection of his belief in community engagement and youth development. As a Savannah, Ga. resident, he spent 12 years as a crime prevention analyst with the City of Savannah Police Department. He also volunteered (often serving in key leadership positions) with multiple community organizations, including 100 Black Men of America, Inc., Gateway Behavioral Health Services, Mental Health Association of the Coastal Empire, and the Chatham County Board of Education. He also served as an educator, teaching business and human resources management courses as an adjunct instructor at Saint Leo University (Fla.); Savannah State (Ga.); Central Texas College (Tex.); and Embry-Riddle Aeronautical University (Fla.).
Through all of his accomplishments, Chief Richards held a special place in his heart for his time spent as a Park student pursuing a Bachelor of Science in Business Administration.

"Daddy was proud to be a Park alum," Yvette said. "He deeply valued education and   appreciated Park's commitment to the military."
He also found value in maintaining a spirit of optimism. Because of this, Yvette believes that he will always be remembered for his generous expressions of love, his compassion for others, and his zest for life.  
"One of his favorite sayings was, 'There's no hill for a stepper.' He instilled that sense of pride and expectation in our entire family, and in all the communities he served. No matter the depths and heights, no matter the challenge, keep trying. Keep striving. Don't stop moving."