by Bridget Locke, Director of Strategic Communications, October 2019
Editor's note: You know their names and titles … but do you know what makes them tick? Check this space often during the Fall 2019 semester to learn more about Park University's executive team.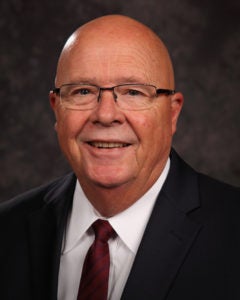 Brian Bode joined Park University in August 2015 and currently oversees the University's facilities and administrative operations across Park's 42 campuses nationwide. His responsibilities include leadership over Park's deferred maintenance and master plan, as well as construction of the Robert W. Plaster Free Enterprise Center on the University's Parkville Campus.
In the following Q & A with The Office of University Engagement, Brian talks about his evolving role at Park, the honor of serving those who serve our country and dining with outlaws.
University Engagement: What led you to this role?
Brian Bode: While in the Army, I was assigned to the academic side of the United States Military Academy at West Point.  My job was to secure and manage funding for the academic programs for the cadets. It was a great experience and made me want to find academic institutions to work for.  I typically sought out CFO jobs, but my role at Park has evolved into my current position: overseeing facilities across the network.
UE: Describe a day in the life of a VP of Facilities at Park University. 
BB: The exciting part of my job is that I don't always know what a day is going to bring.  The Plaster Center build will be great challenge and a lot of fun.  I love construction time. Finding ways to improve our campus center locations is exciting as well. I expect to be very busy in the coming months and will learn even more about the nuances of commercial property real estate.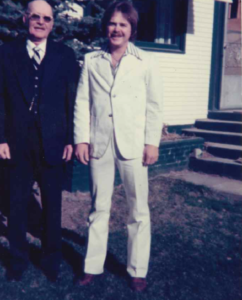 UE: What is the best piece of advice you've ever received and how did you apply it? Similarly, if you could advise your 21-year-old self, what would you say? 
BB: My dad told me to always look in the mirror and make sure I was proud of and approved of the man looking back.  It hasn't always worked, and I regret the days when I fall short, but it is sobering every day to judge yourself against the man in the mirror.
UE: Speaking of your younger self, what fashion trend did you embrace in the past that embarrasses you now? 
BB: None embarrass me.  From white suits … to long hair … to a permanent for an Afro … it was what the early 70s asked for.  Well, maybe those striped red, yellow and black bell bottoms were questionable in hindsight, but they were cool at the time.
UE: Describe your first car. 
BB: A 1953 Chevy, 4-door sedan, three-speed on the column, painted royal blue. I bought it from my grandpa for $150.  It was a great car until I let the oil get a little low; I blew a valve, threw a lifter, burned a piston and ruined the engine.  I wasn't very mechanical.
UE: Why Park University? 
BB: Park serves those who serve.  I love that. Working at Park gives me a chance to support those who served after me in the military.  It's an honor to do so.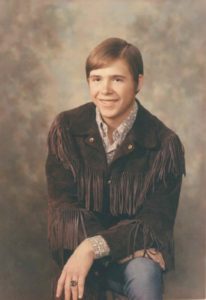 UE: If you could have a dinner party with anyone in history, with whom would you dine and why? 
BB: This one is tough.  I could say Willie Nelson, Waylon Jennings, Johnny Cash and Kris Kristofferson — the "original outlaws" of country music — but my emotional side says Mom and Dad.  They are both gone and I can't remember the last dinner when both were healthy enough to really be a part of it.  I miss them.