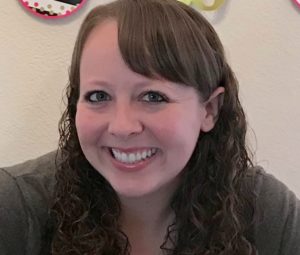 by Bridget Locke, Director of Strategic Communications, December 2019
Brittany Wagner isn't one for excuses—and she comes by it honestly.
"I don't ever let anyone tell me that I cannot do something," Brittany said. "There's a popular proverb that reads: 'If you give a man a fish, you feed him for a day; if you teach a man to fish, he will eat for a lifetime.' When I was growing up, my mom's favorite saying was, 'I'm not going to give you a fish.' She taught me early that the best way to be self-sufficient is to learn to do things for myself. I was raised to believe I could accomplish anything if I worked hard enough."
"Anything" includes graduating from Park University in Fall 2019 with a Bachelor of Science in Social Psychology. Brittany comes by her Park affiliation honestly, too.
Mom showed me
In the late 90s, Heather Bremen was a hardworking single mom who wanted a more meaningful career, so she began taking evening classes at Park. After three years, she graduated with a Bachelor of Science in Psychology and soon after, earned a Master of Education degree from another institution.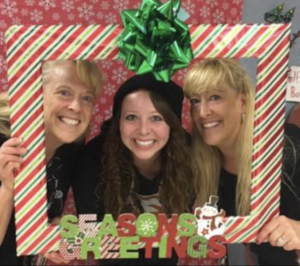 All the while, Heather's daughter Brittany was watching and learning.
"Although Mom worked a lot and my grandparents helped out, I watched her balance it all," Brittany recalled. "She was always available to me. My mom showed me that it's possible to be an adult student who is fully present in life and in learning."
So strong was Heather's example that Heidi Bremen-Schmitz, Heather's sister, decided to attend Park, as well, and graduated in 2007 with a degree in education. Today, the sisters continue to inspire one another; Heather teaches first grade and Heidi teaches second grade in the same elementary school.
Seeing that it was possible to be a working adult—with a real life—and an engaged student was particularly helpful to Brittany, as she began attending classes at Park's Victor Valley Campus Center in 2016. Her determination and personal support system, along with an encouraging University environment, helped her to gain momentum and confidence.
"Park's faculty and staff work hard to ensure that adult learners have the tools they need to succeed. Jo Lewke, my student success coach, helped me sort through class scheduling and so much more. She has always focused on finding solutions to anything that presented a challenge. I have felt supported from day one."
Message for the masses
Every person has a story, Brittany believes, and sometimes, certain elements of those stories instill fear and create reasons to stop pursuing goals before you start.
"I know that some people are afraid to go back to finish college, or they're too intimidated to begin. I want everyone with doubts to know that they shouldn't be afraid of higher education. It's challenging—you have to commit to the learning process and do the work—but it isn't impossible.  In fact, it's very manageable if you stay focused and remain determined to finish. No matter how long it takes…one small step at a time is still one step closer to graduation."
It's possible, Brittany says, even though life will continue to happen:
"During my bachelor program at Park, I have changed jobs, moved to a different state … once, I lost my homework when my computer crashed so I scrambled to finish an assignment on my phone," Brittany said. "When you're determined, there are no excuses. You can't let anything stop you."  
After graduating from Park, Brittany will pursue her master's degree and plans to open her own marriage and family therapy practice in the future.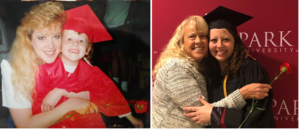 In the meantime, she is excited to celebrate earning her first higher education degree with those who have encouraged her to keep pressing forward: her husband, her grandparents, her aunt, her Park supporters … and of course her mom—who is undoubtedly proud of the latest 'fish' that Brittany has reeled in.