The mission of the Park University Alumni Association is "to serve as a vital partner with Park University to inspire passion and pride, promote participation, and foster meaningful lifelong connections throughout our global and diverse alumni community." 

Graduates* of Park University's programs are automatically members of the Alumni Association. Members receive the Park Magazine, notification of events including the annual Homecoming and Harvest Fest events, invitations to regional receptions/reunions. Alumni are encouraged to participate in the many programs and committees available to Alumni Association members.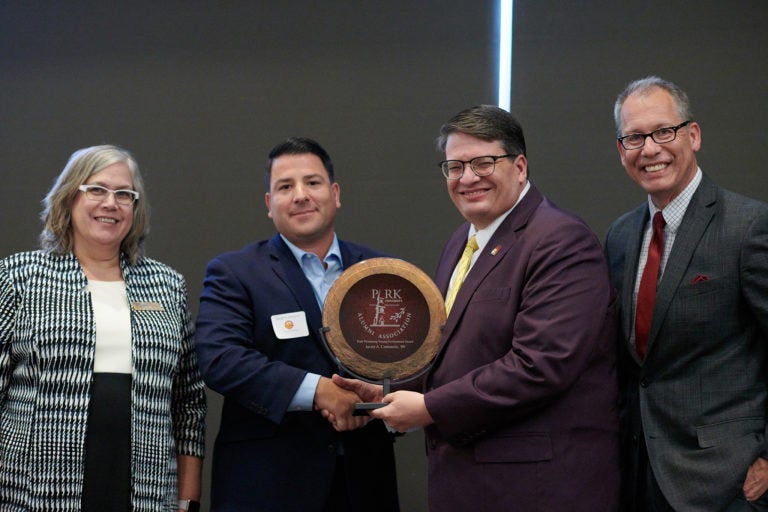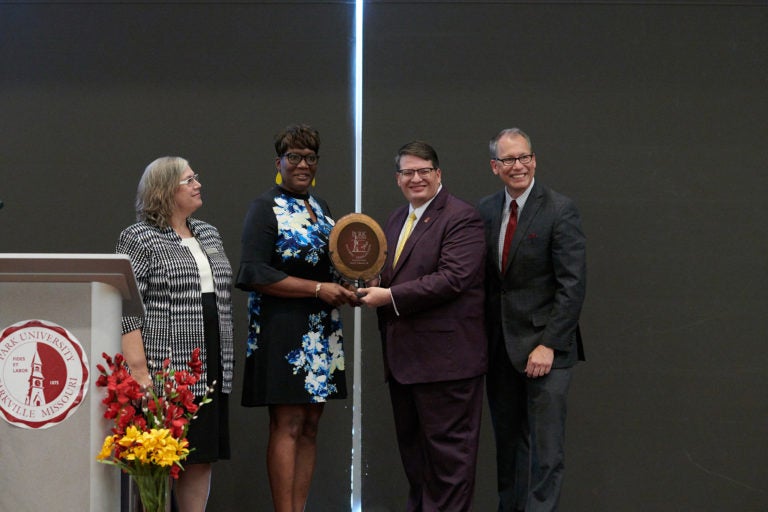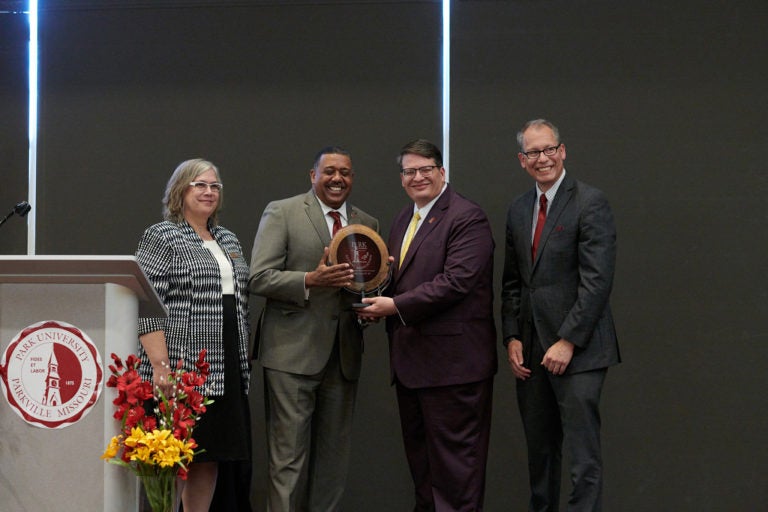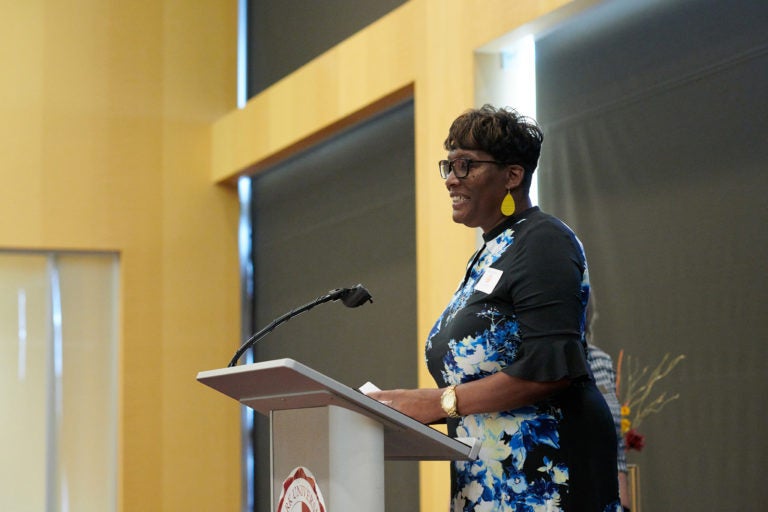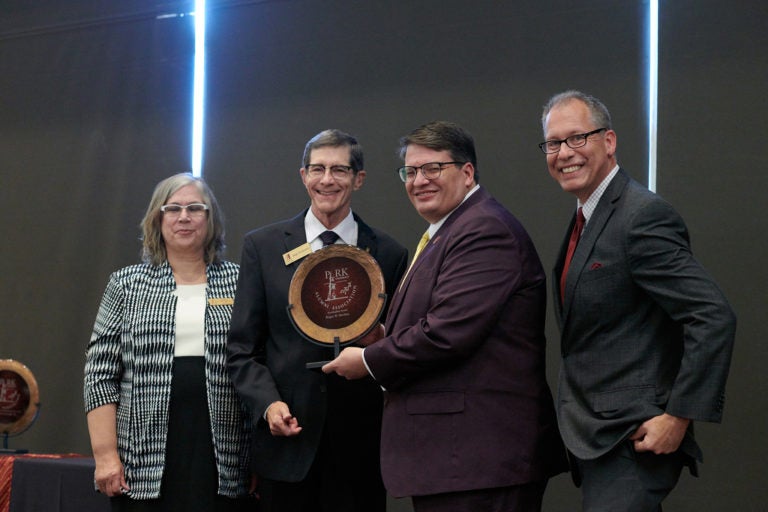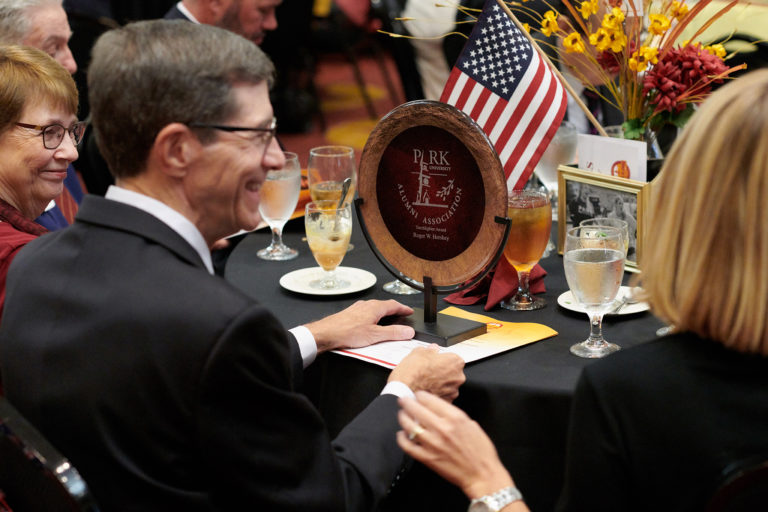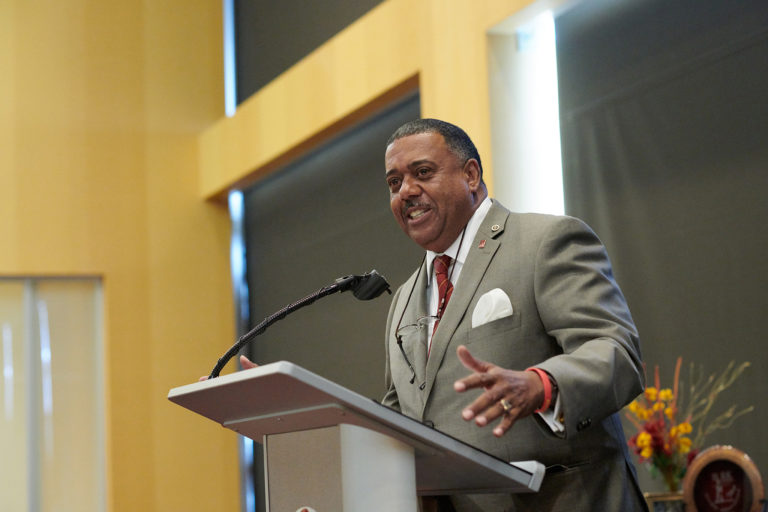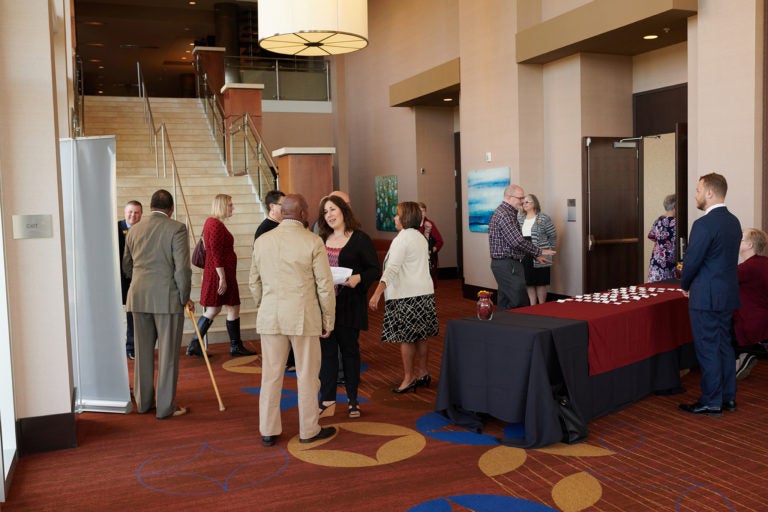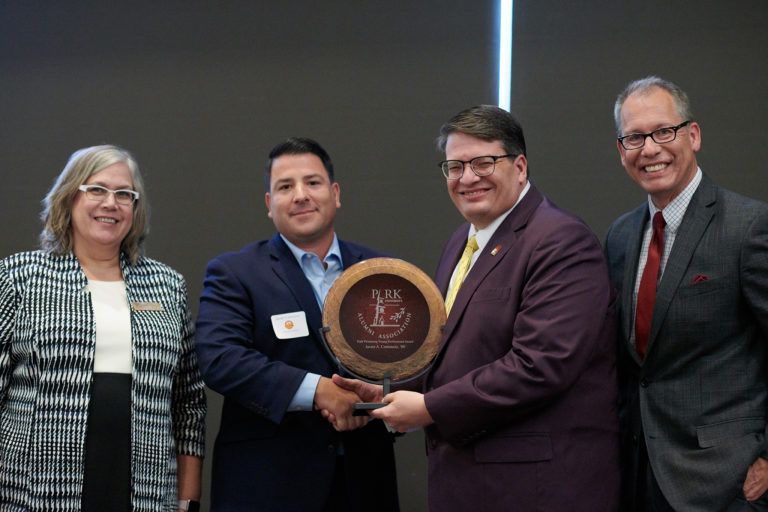 To keep your membership in the Alumni Association active, you must keep your contact information up-to-date in the Office of External Relations. You can make changes yourself by going to the homepage of this web site. Click on "My Profile" and make the desired changes.
*Non-graduates, with at least 12 hours of academic credit from Park and who are no longer students at Park, may request to be added to this list by contacting alumnioffice@park.edu.
Alumni council
The Alumni Council is the governing board of the Alumni Association. It is comprised of alumni from all decades and programs. The council meets a minimum of three times per year. The Annual Meeting of the Alumni Association is held on the Parkville campus.
The current bylaws of the Alumni Association were revised and accepted by a vote of the Alumni Association during the Annual Alumni Association Meeting on June 22, 2012, on the Parkville campus. Additional revisions were made at the special meeting Sept. 20, 2014.
Benefits
Along with membership in the Park University Alumni Association comes a variety of benefits.
The list that follows will continue to grow as the Alumni Council and the Office of Alumni Relations continue to strive to serve the needs of the alumni.
JOIN THE FUN… STAY IN TOUCH
Alumni Awards
Each year the Park University Alumni Association recognizes the accomplishments of its individual members during Alumni Weekend, at its awards banquet. Awards include Distinguished Alumnus/a, Marlowe Sherwood Memorial Service Award, Park Promising Young Professional Award and the Torchlighter Award.
2019-2020 Nominations
2019-2020 Council Members Slate: 
Timothy Griffin, '17 – renewing for 1st full term
Zac Jarrard, '16, MPA '17, MBA '18 – renewing for 2nd term
George Ramsey III, '12 – renewing for 2nd term
Dustin Woods, '15, MBA '17 – renewing for 2nd term
Ryan Kinne, '09 – renewing for 2nd term
Robin Titus, '15 – first three-year term
The slate was approved by the Alumni Council during its June 15, 2019 meeting.
The Council also approved the following officers for 2019-2020:
President:    Elizabeth Muncal, '05
President-elect: Kathryn Slaughter, '16, MHA '18
Secretary:    George Ramsey III, '12
Treasurer:    Zac Jarrard, '16, MPA '17, MBA '18
The Nominating Committee will present this slate to members of the Alumni Association during the September 20 Annual Meeting