by Bridget Locke, Director of Strategic Communications, April 2020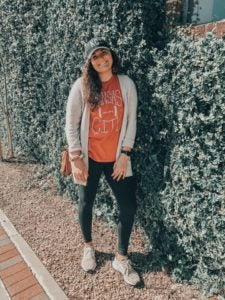 Park alumna Aneisha Ford, '18, had so many reasons to stay home: a fiancé, two dogs, a house to maintain, a future wedding to plan, family and friends who love her and would worry about her health and safety. Heading to New York in the middle of a pandemic to join the first responders didn't seem logical … but she just couldn't shake the idea.
Then there was her job. When Aneisha asked about taking leave from her nursing role at a Kansas City hospital to help the patients and health care workers in the East Coast, her manager was supportive, encouraging and candid: her job couldn't be held for her if she left.
Still, she had just as many reasons to leave. As the COVID-19 death toll in New York City grew to exceed 10,000 (and continues to climb), Aneisha believed she was called to help.
"I just couldn't stop thinking about it," Aneisha said. "I have a passion for helping people, and I know the people in New York are hurting."
So she decided to take a leap of faith. "God was tugging at my heart. I felt that I had to honor Him by doing my part during this difficult time in America. I prayed about it one night, got in my car the next morning, and the first song I heard confirmed that I was making the right decision," she said.
After working with a medical staffing company to get assigned, Aneisha was bound for the Big Apple.
Joining a New Team
In her previous nursing role in Kansas City, Aneisha volunteered to work on the hospital's COVID-19 floor. That experience differs greatly from what she's experiencing in the long term care facility (which was recently renovated to accommodate COVID-19 overflow from area hospitals) where she's been assigned.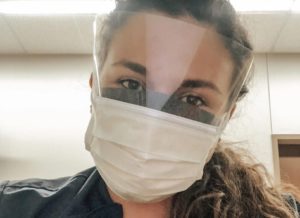 "We weren't wasteful with our equipment in Kansas City by any means, but we were able to abide by typical medical standards because the number of COVID-19 cases isn't as high in the Midwest. In New York, we're seeing about 30 new patients per day," Aneisha said. "The rules have changed. For example, we keep the same masks for five days because we have to preserve resources."
When she's not working her 12-hour shift, Aneisha stays in a hotel designated for those in New York helping with COVID-19 care. There are rigid safety protocols in place at the hotel to keep everyone healthy—physically and mentally.
"We don't touch anything as we enter the hotel, we take showers immediately, and all of our clothes are sent to a laundry facility. There are also counselors and other resources on site for us," she said. "We all support one another. There's a strong sense of teamwork. There's no way we could get through this without leaning on each other."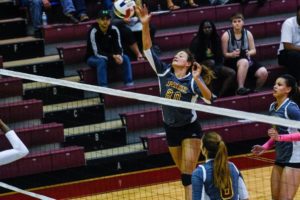 Being a strong member of a solid team isn't new to Aneisha. While at Park, she was a middle blocker on the women's volleyball team during the 2016-17 and 2017-18 seasons. Aneisha earned a spot on the 2017 CoSIDA Academic All-America first team for volleyball in the college division and was selected to the Academic All-America team after finishing as a first team all-district selection in District 3. In 2017, she was Park's second-leading blocker with 93 total blocks and a team-best 84 block assists.  She also moved on to coaching, serving as a student coach in 2018, and (for a brief stint, before the demands of full-time nursing made it too challenging) served as assistant coach for women's volleyball in 2019.
Aneisha looks back on her time at Park and says her time as a nursing student and her time as an athlete and coach prepared her well for this season.
"I'm using everything I learned as a student and as a teammate," she said. "Park prepared me to work as a skilled nurse and to work well with others."
Hometown Hero
After her 21-day assignment in New York, Aneisha will be quarantined for 14 days upon her return to Kansas City, but knows she'll have a strong support system waiting once she comes home.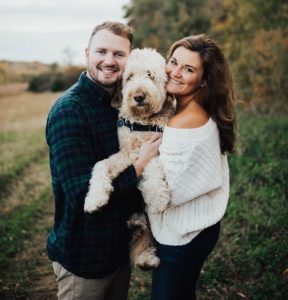 "My fiancé Jordan has been extremely encouraging; he  understands why I need to do this. Even though my mom was pretty emotional in the beginning, she's come around. Both of my parents have been so supportive."
Her hometown support goes beyond her family and loved ones; her trip to the front lines in New York has caught the attention of her third grade teacher, who reached out to her on Facebook ("The hotel has run out of mini fridges, and she's offered to send me one," Aneisha laughed), as well as the National Association of Intercollegiate Athletics (NAIA) and several media outlets.
While it's all very flattering, public recognition isn't why she made the decision. Ultimately, Aneisha just wants to use her skills to show compassion, assist her fellow medical professionals, and spread light in what is, for many in New York City, a dark and difficult time.
"I became a nurse to take care of people. I just enjoy being a light in someone's day."