MARLOWE SHERWOOD MEMORIAL SCHOLARSHIP FUND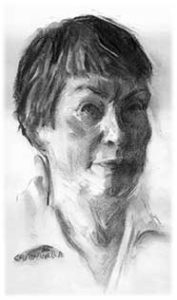 The Marlowe Sherwood Memorial Scholarship Endowment was established by Park University's Alumni Council in recognition of Marlowe Sherwood's 14 years of service to the University as the Alumni Director. The fund continues to grow through gifts from members of the Alumni Association and friends of Park University.  Scholarship awards are made annually from the earnings of the fund.
Read a tribute to Marlowe (Alumniad, Fall 2002).
This scholarship will be awarded to alumni of any Park undergraduate program for use in one of the Park academic programs or to any spouse, sibling, child, grandchild, niece or nephew (including stepchildren, etc.) of a Park graduate (undergraduate or graduate program) to use in either a Park University undergraduate or graduate program.
Donate to this scholarship.
Select "Marlow Sherwood Scholarship Fund" in the designation box.
Questions? Reach out to Nathan Marticke at nathan.marticke@park.edu or (816) 584-6844.
As of June 30, 2022, the endowment balance was $103,767. Thanks to the support of alumni, family and friends of Marlowe Sherwood, and proceeds from replacement diplomas we are able to continue making this fund grow!