MARLOWE SHERWOOD MEMORIAL SCHOLARSHIP FUND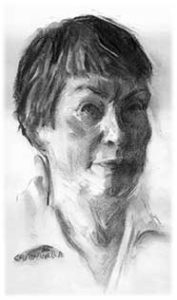 The Marlowe Sherwood Memorial Scholarship Endowment was established by Park University's Alumni Council in recognition of Marlowe Sherwood's 14 years of service to the University as the Alumni Director. The fund continues to grow through gifts from members of the Alumni Association and friends of Park University.  Scholarship awards are made annually from the earnings of the fund.
Read a tribute to Marlowe,  published in the  Alumniad, Fall 2002.
This scholarship will be awarded to alumni of any Park undergraduate program for use in one of the Park academic programs or to any spouse, sibling, child, grandchild, niece or nephew (including stepchildren, etc.) of a Park graduate (undergraduate or graduate program) to use in either a Park University undergraduate or graduate program.
To apply for this scholarship contact Financial Aid
Donate to this scholarship. Specify MSSF as your choice for use of your donation.
Primary contact:
Erik Bergrud
Associate Vice President for University Engagement
Park University
8700 NW River Park Drive
Parkville, MO 64152
Phone: 816-584-6412
erik.bergrud@park.edu
The Endowment:
The Endowment: As of June 4, 2019, the endowment balance was $69,590.64. Gifts from alumni; family and friends of Marlowe Sherwood; class gifts from the reunion classes of 1955, 1957 and 1958; proceeds from Alumni Association fundraisers such as the replacement diplomas and t-shirt sales; and activities during Homecoming, continue to make this fund grow. As the balance increases, the earnings from the fund also grows, allowing more awards to be given to our alumni students and their family members.