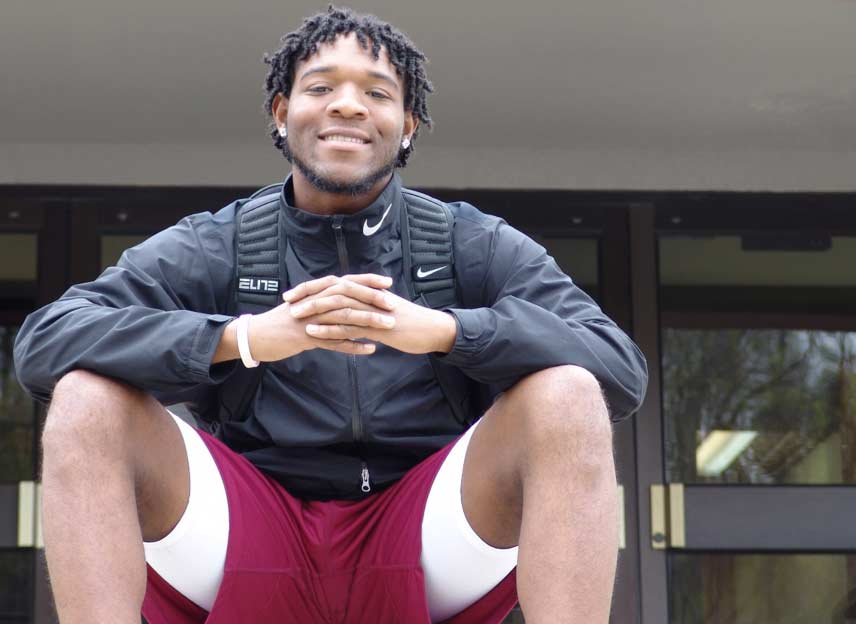 Xavier Harper, Park University senior, describes himself as an adventurous spirit who enjoys meeting new people and learning new things. His positive perspective is a sign of hard work and determination…and triumph over darker days.
Born in Okinawa, Japan into a military family (both parents are Air Force veterans), Xavier lived in Japan for seven years, then moved to Guam for just over two years. In 2008, his family received orders to come to the states.
"When I attended William Thomas Academy and Sumter High School in South Carolina, I played sports and found a sense of community," Xavier said. "We had extended family nearby. For the first time, it felt like home."
Then, when Xavier was 14, his family headed overseas again—this time, to Germany—and everything changed.
"It felt like starting all over. During this time, my father was deployed to Afghanistan. My mom also spent time in Iraq when I was five and seven, and continued to serve there from time to time when I was in high school. I missed my family and my friends and I wasn't connecting with people in my new school. Eventually, I stopped talking and became withdrawn. I was already a little antisocial and this made it worse."
While many high schoolers jokingly call lunch their favorite subject, Xavier recalls that time of day being the hardest for him at Ramstein High School because he sat alone and didn't talk to anyone. Sometimes, he would avoid the lunchroom by walking around the entire school to pass the time. And, even though he returned to a familiar comfort—sports—it didn't bring him the same joy as before.
Xavier was deeply depressed. At his lowest moment, he became suicidal.
"I was home alone one day and came very close to ending my life. But I kept thinking about my mom and my sister," he recalled, tearfully. "I didn't want them to be the ones to find me."
Xavier finally opened up about his pain, and his mother immediately sought help. After spending time in the hospital and beginning a long term treatment plan for his depression, Xavier eventually began to see the dark clouds lifting.
"It wasn't easy and it's an ongoing process. Over time, 'Just one day' became my mental catchphrase. It was a way to remind myself that things wouldn't always be so hard. Eventually, I would get past the tough days and one day, I would be successful. Until then, I had to take it one day a time. I still say that to myself when times are tough: just one day."
Eventually, Xavier finished high school in Germany and came back to the states for college. Xavier's uncle and former Park track coach Ken Davis encouraged him to transfer from a university in North Carolina and come to Park U.
"When I first arrived, I struggled. My GPA was up and down. But I didn't withdraw this time; I got to know people around campus. I would encourage anyone who is new here to learn to interact with other students and with those who can help you get over whatever obstacles you're facing. Get involved on and off campus. Stay on top of your studies, but get to know the people, too."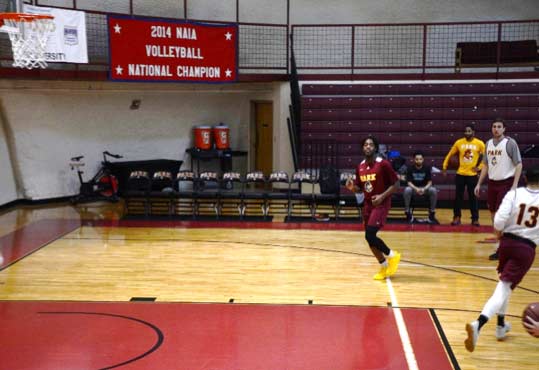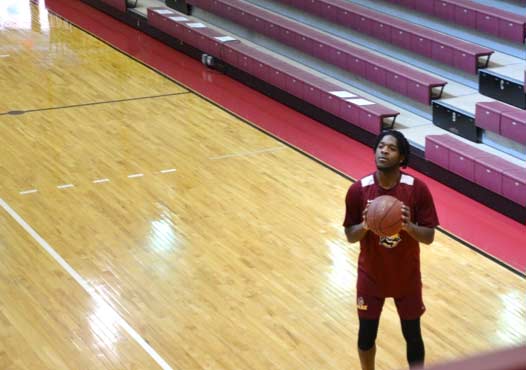 Today, Xavier is a starting guard/forward on Park U's developmental men's basketball team. As a health and wellness major, Xavier wants his life to reflect his field of study. He intends to use his experience with depression to encourage others to make mental health a priority.
Doing so saved his life.
"Sometimes, people use sadness and struggles with mental health against you. That's why people don't talk about what they're really going through. I'm sharing my story because I want to empower people to get the help they need."
Editor's note: Are you a Park U student who needs to talk to someone about your feelings? Licensed counselors are available at no charge to Park University students. Click here to learn more about Park's Counseling Center and Health Services.
Additional resources
National Suicide Prevention Lifeline: 1-800-273-TALK (Veteran Line: Press 1)
Mental Health Crisis Test Line: Text HELLO to 741741
SAMHSA Treatment Referral Helpline: 1-877-726-4727
Military OneSource: 1-800-342-9647