Carolyn McHenry Elwess, Distinguished Alumna Award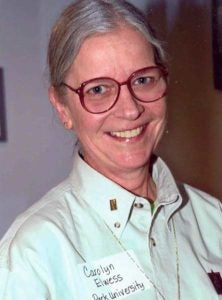 Carolyn McHenry Elwess, '71, is an enthusiastic advocate for Park University's history and people. First, as a Park College student, and now, as a longstanding member of staff, Carolyn has embodied the essence of Park pride and the spirit of Fides et Labor – faith and labor – for more than five decades. 
Carolyn, who has served as University Archivist since 2001, is a stalwart steward of the vast, eclectic collections in the Fishburn Archives and has often created exhibits that drive local and national interest in the Park story and brand. In addition to preserving, protecting and sharing Park's history, Elwess counts mentoring student interns as one of her most rewarding tasks.  She is often called upon to galvanize alumni groups toward a common cause. Her outreach to Park graduates has been instrumental in multiple successful reunions of the "Class of 1971 and Friends" and in various fundraising efforts over the years.  She was extremely impactful in Park's recent "Save the Park House" alumni fundraising campaign.
Carolyn also has been actively involved in the larger community. In the late 1980s, she was elected vice president of the early Parkville Chamber of Commerce and in the 1990s served as co-chair of four Parkville Days Festivals, and as Chairman of both the Parkville Community Commission and the Old Parkville Cemetery Committee.  More recently, Carolyn was a member of the Platte County 175th Anniversary Planning Committee, as well as the Interpretation Committee for the Dorothy Day Log Cabin project, located in the Green Hills of Platte Nature Preserve.
She has also served as researcher, editor and principal author for many University- and community-focused articles and books. Of note: 120 Outstanding Alumni of Park College (1995); Come, All Ye Loyal: A History of The Park College Alumni Association, 1882-1989 (2003); Parkville Luminary (features writer, 2004-2012); and Fides et Labor: 140 Years of Pioneering Education: The Story of Park University (2015).
Additionally, Carolyn contributed large amounts of credited research material about Park College for the book A Rare Titanic Family, The Caldwell's Story of Survival by Julie Hedgepeth Williams (2012) and over the years has provided credited material about Parkville and Park University for, among other publications, the Park Alumniad, The Platte County Historical Society Bulletin, the City of Parkville Newsletter and The Platte County Landmark.
Carolyn's previous Park University awards include the Tipton Award (1993) and Torchlighter Award (2002).
Lillian Secelela Madeje – Marlowe Sherwood Service Award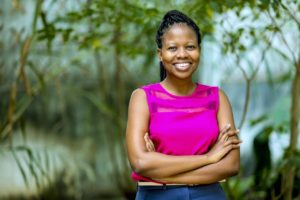 Lillian Secelela Madeje, '10, uses the power of innovation and engagement to serve the global community.
A resourceful entrepreneur, Lillian has founded/co-founded three businesses. She is managing director and co-founder of Ekihya Consulting Limited, a company that works with businesses to build processes and improve efficiencies; co-creator and partner of Bits & Bytes, a tech conference that explores the ways that innovation and technology can come together to raise standards of living throughout society; and Niajiri Platform, an online system that matches employers and entry-level talent to various roles.
Additionally, Lillian has led projects with organizations such as HIVOS, HIVE, Xynteo, JUMO, Mobisol, and IDEO.org, and has served as a moderator for many high-profile events, including the ONE Campaign (attended by then Vice President of Tanzania, the Honorable Mohamed Gharib Bilal) and the Collaboration for Africa's Transformation (attended by the Honorable Buti Manamela, who then served as South African Deputy Minister for Planning and Monitoring in the Presidency).
Lillian holds board and advisory positions with Majico (an organization that empowers communities with sustainable water treatment technologies), Digital Opportunity Trust Tanzania, and Global Entrepreneurship Week in Tanzania, among others. She is also an ambassador for the Jali Project and curator for Dar es Salaam Hub 2016/2017, an initiative of the World Economic Forum.
Although qualitative research methodology and facilitation is her expertise, Lillian is also a seasoned communicator. She was host of The Link, a popular radio show targeted to young Tanzanian businesspeople and +255 Kwanza, a television show about governance and civic duty than ran during the 2015 Tanzanian elections.
In addition to the Bachelor of Arts in Business Administration, with emphasis in International Business and Marketing / Economics minor that she earned from Park, Lillian holds an MBA from the African Leadership University, School of Business (ALUSB) based in Kigali, Rwanda.
Robert and Brenda Dandridge – Torchlighter Award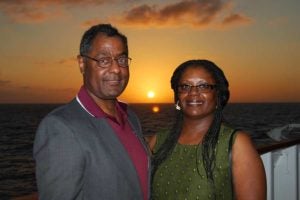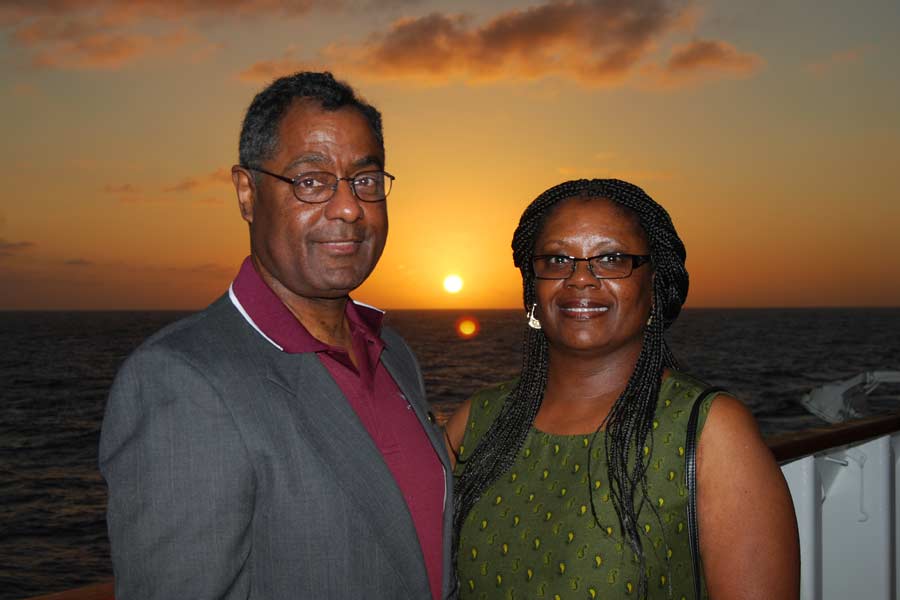 Robert Dandridge, '04, and Brenda Dandridge, '07, are joined in life, and joined in purpose. Both served in the U. S. Air Force for a combined total of more than fifty years.
Robert, born at the Bethesda Naval Hospital, was raised a military dependent and traveled the world before enlisting in the U.S. Air Force during his junior year of high school at Fort Meade, Md. He served more than 30 years, completing assignments in America, Asia, Central America, Europe and the Middle East. He retired as a Command Chief Master Sergeant and joined the Civil Air Patrol after his cadet son asked him to volunteer in 2004. Currently, he serves as the National Command Chief of the Civil Air Patrol, headquartered at Maxwell Air Force Base, Ala.
A frequent presenter at Civil Air Patrol activities, Robert holds a master rating in aerospace education and the Civil Air Patrol's highest academic honor, the Gill Robb Wilson Award.  Robert previously served as the Missouri Wing and Illinois Wing Chief Master Sergeant and is a two-wing senior member of the year. He is a life member of the Air Force Association, Air Force Sergeants Association and the Veterans of Foreign Wars.
Robert and Brenda, married for more than 30 years and parents of two married sons who serve in the U.S. Air Force, are strong ambassadors for Park University. Robert assists with the recruitment of students from local community colleges from military installations throughout the Midwest and has served two three-year terms on the Park University Alumni Council.
Brenda, who hails from Racine, Wis., participates in the United States Bowling Congress Senior Championships for female bowlers who have qualified through their state's senior tournaments. She often accompanies Robert as he volunteers with the United States Air Force Auxiliary of the Civil Air Patrol—and, of course, when supporting their alma mater, Park University. 
Marcus Gladdis – Promising Young Professional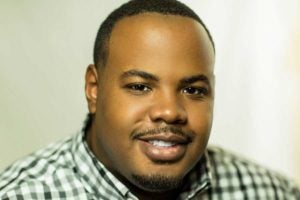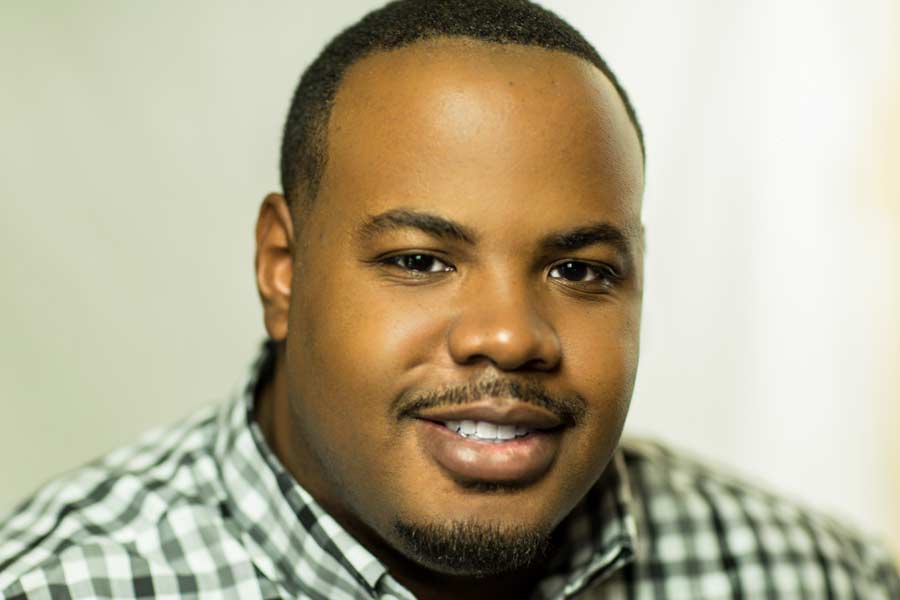 Marcus Gladdis, MBA '11, and MHA '18, understands that the best way to show promise is to help develop it in others.
He can often be found volunteering with several local non-profit organizations and initiatives, such as Prom Project, which assists high school girls with prom expenses; Fresh Cut/Fresh Start, a back-to-school program that offers free haircuts, immunizations and food for students; and Turkey Tuesday, a 24-hour community challenge and food drive that provides Thanksgiving turkeys to local families in need.
Marcus has also created his own community service programs: "The Hunt is On," a free-of-charge Easter egg hunt for kids in the Kansas City metro area featuring drill team performances, food, games, prizes and an Easter Bunny visit; and "The Conversation," a program for minority freshmen at Kansas State University (his undergraduate alma mater) which offers book scholarships and insider tips for surviving the first semester of college.
His commitment to personal development and community service has been recognized by other organizations as well. A proud Kansas City, Kan. native, Marcus was recognized by his high school district as a 2016 "Reasons to Believe" honoree. He was also awarded the 2014 Talent Expression Award from the Zeta Omicron Chapter of Phi Beta Sigma Fraternity, Inc., a recognition given every five years to fraternity members who use their talent to benefit the community in a positive way.
Marcus currently serves as Senior Program Manager at Cerner Corporation and is a self-taught graphic designer.
2019
Distinguished Alumna
Carolyn McHenry Elwess, '71
Marlowe Sherwood Memorial Service
Lillian Madeje, '10
Torchlighter
Robert Dandridge, '04 & Brenda Dandridge, '07
Promising Young Professional
Marcus Gladdis, MBA '11, MHA '18
2018
Distinguished Alumna
Parisa Fetherson, '06
Marlowe Sherwood Memorial Service Award
Joe Geeter, '99
Torchlighter Award
Roger Hershey
Park Promising Young Professional Award
Javier Centonzio, '09
2017
Distinguished Alumnus
Walter Pearson, '90
Marlowe Sherwood Memorial Service Award
Michael Woolstrum, '12
Torchlighter Award
Benny Lee
Park Promising Young Professional Award
Casi Joy McCall, '12
2016
Distinguished Alumnus
Anthony Melchiorri, '90
Marlowe Sherwood Memorial Service Award
Greg Mills, MPA '97
Torchlighter Award
Peter deSilva
Park Promising Young Professional Award
Darwin Rivera, '04, MBA '07
2015
Distinguished Alumnus
Jack Fowler, '54
Marlowe Sherwood Memorial Service Award
Tim Decker, '82
Torchlighter Award
Ed Bradley
Park Promising Young Professional Award
Wayne Eugene Wilbourn II, '10
2014
Distinguished Alumnus
Darryl Forte, '90
Marlowe Sherwood Memorial Service Award
SuEllen Fried, '75
Torchlighter Award
Rev. David Laird Barclay, '53
Park Promising Young Professional
Rodrigo Neri, '09
2013
Distinguished Alumni
Bob Kendrick, '85
Jeanette Prenger, '09
Torchlighter Award
Louise Morden
Park Promising Young Professional
Sarah Hopkins-Chery, '07, MA '09
2012
Distinguished Alumnus
CMSAF James A. Roy, '96
Marlowe Sherwood Memorial Service Award
Deanna Medlin Armstrong, '70
Torchlighter Award
Robert Burns, D.D.S.
Park Promising Young Professional
Denzil Ross, '06, MBA '09
2011
Distinguished Alumnus
Jack N. Wells, '59, Ph.D.
Wilford "Pete" Kale, '71
Marlowe Sherwood Memorial Service Award
Timothy N. Pelton, '70
2010
Distinguished Alumnus
Donald P. Arndtsen, '50
Torchlighter Award
Heywood H. "Woody" Davis
2009
Distinguished Alumnus
Stephen Cox, '88
Marlowe Sherwood Memorial Service Award
Robert McGowan, '56
Dean Larrick, '53
2008
Distinguished Alumni
Florence Byham Weinberg, '54
Lee Salem, '68
Marlowe Sherwood Memorial Service Award
Michael Newburger, '70
Torchlighter
Virginia McCoy
2007
Distinguished Alumnus
Jerry L. Schrader, '57
Marlowe Sherwood Memorial Service Award
Francis "Pete" Campbell, '78
Torchlighter
Daley Walker
2006
Distinguished Alumnus
Allan Larson, '59
Marlowe Sherwood Memorial Service Award
Rev. Edmund "Buzz" Loew, x55
Joyce Wilson Loew, '56
Jane Turner Dodson, '40
2005
Distinguished Alumnus
John W. Layman, '55
Marlowe Sherwood Memorial Service Award
Sylvia Helms Gault, '60
2004
Distinguished Alumnus
Kenneth R. Hougland, '49
Marlowe Sherwood Memorial Service Award
Lesli Hill Blount, '83
Torchlighter
Col. (Ret.) John Sutton, US Army
2003
Distinguished Alumni
Masaye Nagao Nakamura, '45
Felipe E. Bustillo, III, '74
Marlowe Sherwood Memorial Service Award
Betty Tillotson, '47
Torchlighter
Ron Miriani
2002
Distinguished Alumni
J. Eric Wade, '82, MPA '85
C. Howard Wallace, '45
Outstanding Service
Gwen Burris Pruyne, '52
James Pruyne, '51
Torchlighter
Carolyn McHenry Elwess, '71
2001
Distinguished Alumni
Brenda Stiff Wisniewski, '68
Karen Peters Frankenfeld, '59
Torchlighter
Paul Gault, '65, MPA '88
2000
Distinguished Alumni
RAdm. Joe D. Schoggen, '43
Dr. Yuzuru Takeshita, '51
Outstanding Service
Rev. Russell Proffitt, '55
Connie Koning Proffit, '54
Torchlighter
Jerzy Hauptmann
1999
Distinguished Alumni
James Cobb, '56
Barbara Moser Schaible, '56
Dr. William Perry, '67
1998
Distinguished Alumnus
Dr. Donald Martin, '45
1997
Distinguished Alumnus
Capt. Tom Mooney, '67
Torchlighter
Arnold Frizzle
1996
Distinguished Alumnus
Dr. Manuchair Ebadi, '60
Outstanding Service
Wally Edgar, '24
Torchlighter
William Pivonka
1995
Distinguished Alumni
Rosemary Fry Plakas, '63
Dr. William Yamamoto, '45
Outstanding Service
Dorla Watkins, '80, MPA 2000
1994
Distinguished Alumni
Dr. Mary Jo Jacobs, '51
Dr. Richard Eberst, '69
Maj. General James R. "Dick" Davis, USMC, '71
1993
Distinguished Alumni
Doris McClatchey Gerner, '51
Dr. Gregory Raymond, '68
Outstanding Service
Bernice Collins Thompson, '58
1992
Distinguished Alumni
Dr. Rodney Marvin Schadt, '34
Dr. Herman Finkbeiner, '52
Outstanding Service
Philip D. Wheeler, '62
1991
Distinguished Alumni
Dr. John McQuary, '43
Dr. Lynn Bondurant, Jr., '61
Outstanding Service
Rev. Allen Van Cleve, '41
1990
Distinguished Alumni
Jane David Fopeano, '73
Mary Appel Phillips, '39
Outstanding Service
Lafe R. Williams, '73
1989
Distinguished Alumni
Hans Brisch, '64
Joachim Kaiser, Jr., '43
George Mace, '39
John A. McAfee, '45
Outstanding Service
Mary Lou Tipton, '28
Dr. Harold F. Smith, '44
1988
Distinguished Alumni
Richard Jennings, '27
Merlin Findley, '28
Hugh Richards, '39
Robert McLaren, '45
1987
Distinguished Alumni
Irene Taylor McNair, '19
Mary Felts Van Nes, '27
Betty Broadbent Turner, '27
Outstanding Service
Betty James Eason, '33
1986
Distinguished Alumni
Ralph Blackman, '49
Lea Oma Davis, '16
Arthur Harris, '25
Alberta Massingill, '36
Outstanding Service
James Cariddi, '49
1985
Distinguished Alumni
Donald Stafford, '32
Gladys Zimmerman Weber, '24
Elizabeth Treeman Willems, '40
Aubrey Young, '34
Outstanding Service
Wilford "Pete" Kale, Jr., '71
1984
Distinguished Alumni
Thomas Perry, '34
Peter Mori, '45
Dorothy Harper Watson, '52
Outstanding Service
Wallace Edgar, '24
1983
Distinguished Alumni
Margaret Harris Ekstrom, '28
Joseph Walker, '32
Fran Triplett Good, '43
Outstanding Service
Margaret Haner MacDonald, '34
Janet Lowe Pollock, '41
1982
Distinguished Alumni
Noka Hon, '22
Rosalie Ward Mixon, '29
Richard Ross, '40
1981
Distinguished Alumni
Winnie Burr Stewart, '21
Ruth Reinhart Hunter, '44
Leo Janos, '55
1980
Distinguished Alumni
Malcolm Good, '39
Allan Hickman, '30
Carol Shedd McMasters, '45
Hila Richards Stratton, '35
Marlowe Sherwood, '63
1979
Distinguished Alumni
Ralph Bonacker, '33
James Crockett, '45
Paul Gault, '65
Rhoda Magers Young, '33
1978
Distinguished Alumni
Margaret Burkwall, '28
Jessie Craig Obert, '31
D. Irvine Walker, '32
Outstanding Service
George H. Hash, '27
Mary N. Hash, '28
Prior to 1978 Distinguished Alumni
1977
Arthur Kamitsuka, '45
William Markward, '30
Katharine Parker Riddle, '41
1976
Frances Broadhurst, '42
Madison Kuhn, '31
Hugh McAfee, Jr., '41
1975
Paul and Virginia Young Justus, '26
Edward Lyle, '25
Malkolm Magers, '20
Harold Smith, '44
Louis Weber, '25
Herbert Wolfe, '18
Alan Woods, '67
1974
Marie Prugh Giffey, '14
Ashby Steele, '24
Mary Lou Snyder Tipton, '28
1973
J. Warner Brown, '13
Marjorie Jacoby Westmoreland, '41
1972
Herbert Judson, '13
Ruth Snyder Sherman, '32
Durbin Tabb, '50
Merill Wolfe, '11
1971
Perry Glick, '19
Kenneth Parker, '21
Robert Swanson, '37
1970
John Calfee, '32
Walton Gordon, '25
Robert Ladd, '20
1969
Ronald Chen, '53
David Dixon, '46
Gertrude Graham Walker, '26
1968
McCollum Brasfield, '61
Mabel Kunce Gibby, '45
Elizabeth Elliott McAfee, '08
Ted Oltman, '23
Paul Sherwood, '47
1967
Christena Aiken, '28
Allen Bassett, '14
Kenneth MacDonald, '33
Dean McClusky, '17
Dorothy Davis Meyers, '25
1966
Ward Davis, '14
Charles Edwards, '42
Ernest Ecsh, '30
Dorothy Roberts, '43
Frank Westfall, '25
1965
John Appleby, '15
Harold Branch, '45
Martha Gray, '50
John Moore, '25
William Tipton, '28
1964
Donald Agnew, '29
Covert Brown, '17
Wright Hoffman, '19
Donald Magers, '24
Oleva Morrison Myers, '32
1963
Robert Corbett, '38
Donald MacKenzie, '33
Freeman McFarland, '13
Mary Steele Nelson, '18
Henry Salveter, '23
1962
Duncan Findlay, '22
Sarah Osborne, '28
Alonzo Peeke, '24
Bruce Robb, '12
John Smith, '17
1961
Jean Curl, '50
Russell Malan, '22
Harrison Metheny, '14
Elmer Norrington, '20
George Robb, '12
1960
Paul Dry, '18
Doris Howell, '44
Robert Long, '28
Clara Rauber Strickland, '18
Ralph White, '13
1959
Donald Cowgill, '33
Carl Dallinger, '34
Wallace Good, '48
James Matthews, '12
Raymond Salsbury, '12
1958
Frances Wolfe Allen, '15
Francis Findlay, '18
Dean Hoslett, '40
Jeanetta Lyle Menninger, '23
Emmit Peterson, '05
1957
William Dunseth, '42
Russel McAfee, '24
Jarvis Morris, '22
Giles Theilmann, '27
Philip Warden, '34
1956
Ethel Davis, '13
Smith Freeman, '28
Alva King, '12
Constance Vulliamy, '33
Charles Wylie, '08
1955
Wallace Farley, '20
Oscar Irizarry, '21
Graham Parker, '15
David Waterman, '29
1954
Raymond Anderson '13
Lynn MacQuiddy '14
Bernard Meland, '23
Isadore Samuels, '12
Charles White, '20
1953
James Chapman, '07
Henrietta Doltz, '28
Robert Gibson, '25
Frederic Hawley, '19
1952
Carol McAfee Appleby, '21
Lauriston Marshall, '23
Harry Semans, '23
1951
Frances Fishburn, '21
George McBride, 1898
Lenore Easter Wakefield, '05
1950
George Grattan, '16
Elisabeth Scott,1894
Marsh White, '17
1949
Mary Harrison, '20
John Myers, '01
W. A. Myers, '0