The Park University Career Development Center is here to help you connect to top talent for your internship and full-time employment positions. The Career Development Center offers full-service recruiting resources for local, national and international employers.
CONNECT WITH PARK UNIVERSITY
Are you looking to build your brand with Park students and alumni? The Career Development Center offers a variety of opportunities to connect with students:
On-Campus Info Sessions and Interactive Online Info Sessions (60-minute sessions to promote your organization & positions)
On-Campus Interviewing 
Web-based Interviewing (we will work with you to schedule and facilitate interviewing our non-Parkville-based students)
Workshops, Panel Discussions, Programs, Networking Events—Volunteer or sponsor an existing event or talk to us about creating something new
Site Visits and Treks – Whether your office is across town or across the country, chat with us about how we can bring a group of qualified students to you
HANDSHAKE | JOB AND INTERNSHIP SYSTEM
Is your company wanting post job and internship opportunities, collect resume books, schedule on-campus or web-based interviews, or visit campus to speak with current students? Register below to connect!
TO REGISTER:
1| Visit HANDSHAKE and select what type of user you plan to be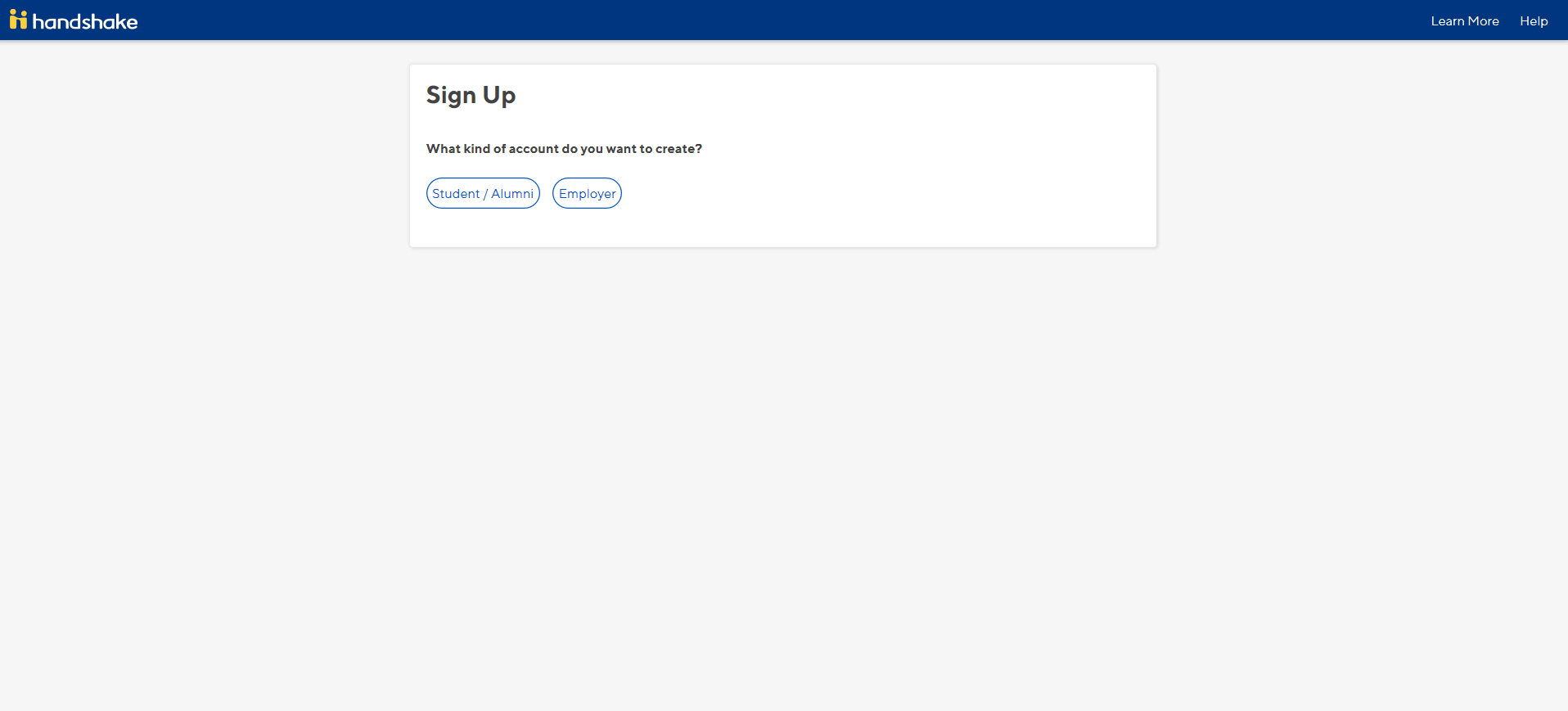 2 | Sign up with all of your contact information, job title, and choose a password – make sure to utilize the email associated with your organization. You will receive an email shortly after to verify your account.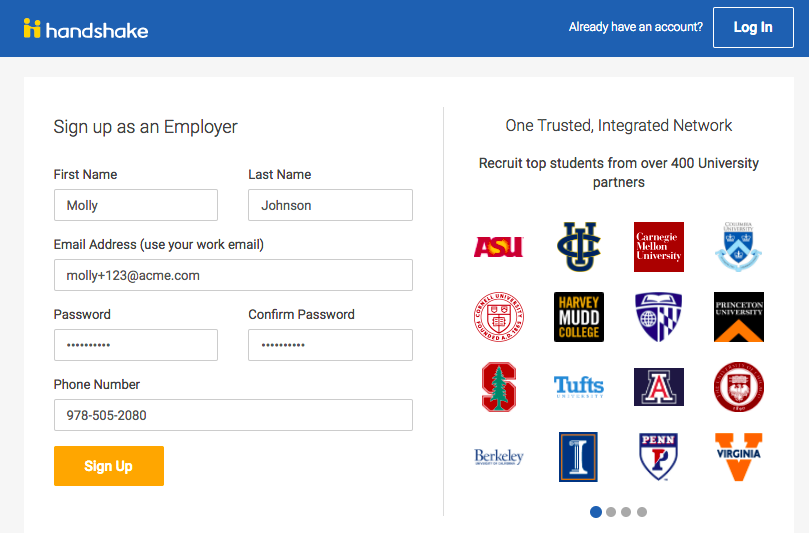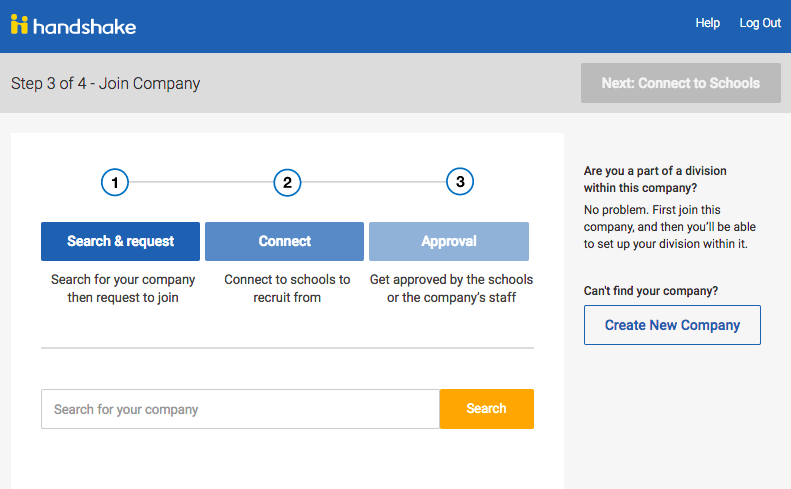 4 | Search for "Park University" when prompted to connect with schools – you won't regret it!